So many women, particularly moms, have hectic and busy lives where it's a talent to juggle home life and kids, with any sort of job, and countless other responsibilities. With so much going on each day, it can be difficult to find some time to take for yourself, to relax and have a pamper session. However, it's important to take one day, every one to two weeks, to indulge in some serious relaxation (preferably away from the rest of family life). You'll be able to relax your mind and chill out, ensuring you're ready to take on whatever the upcoming days bring you (which are bound to be busy with little ones running around). The following are some ideas for busy mamas who could use an hour or two to themselves so that they can recharge and tackle mom-life head on.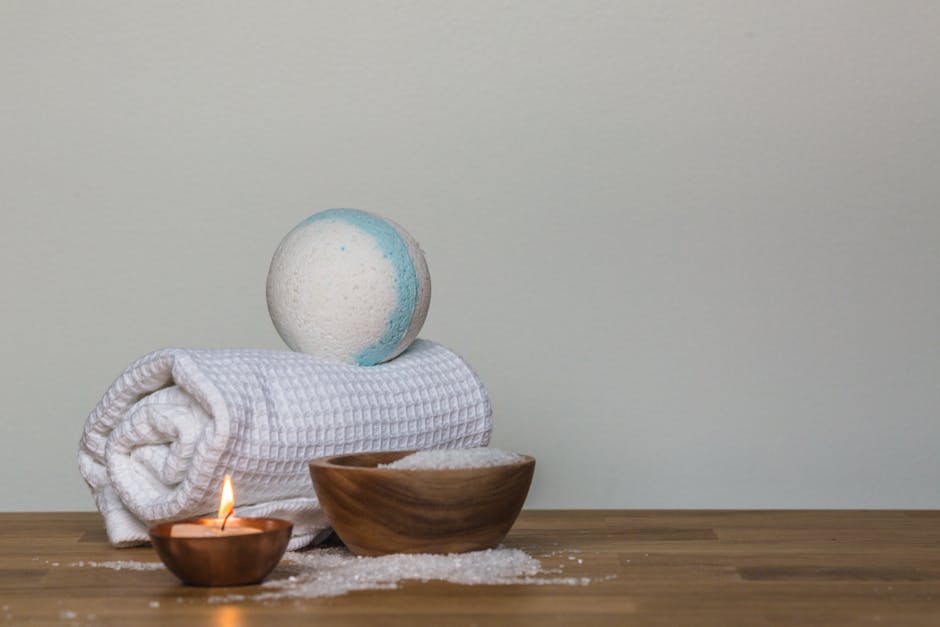 Image source: https://www.pexels.com/photo/photo-of-towel-and-bath-bomb-near-candle-374071/
Bath Time Isn't Just For Kids
Running yourself a warm bath can start the relaxation process straight away; the sound of the water hitting the tub will chill you out before you've even stepped inside to soak. Pour in some luxury bubble or oils, and begin to treat your skin to some much-needed relief and moisture. Lighting a lavender-scented candle and playing some chillout music, will also help to create a relaxing ambiance. If you don't have a bath, treat yourself to luxury shower gels, oils, and hair products, so you'll step out smelling dreamy.
You could also fill a tub, or foot spa, full of warm water, and get comfy while your feet soak. Whether you read a book or magazine, watch breast reduction videos, or catch up on that Netflix season you're loving; take the time to do the things that you can't do while you're taking care of your little ones. Whatever makes you feel better, allows you to plan for the future, or just takes your mind elsewhere, should be your focus during this time.
Skin As Soft As Your Baby's
Once you've soaked and cleansed your skin, it's time to hydrate it further. If you're a fan of mud or sheet masks, the bath would have been a great opportunity to lay there wearing one; or perhaps you showered and use one afterward as you use your foot spa. Choose a facemask that's suitable for your skin type, or that targets any specific skin issues you might be having. After removing the mask, it's time to indulge it even more with moisturizers and serums.
Again, it's wise to choose specific products that will help any skin issues you might be facing, so a specific serum, or a brightening moisturizer for lackluster skin, might be appropriate choices. Now is also a great opportunity to lather the luxury body cream you bought yourself or were gifted as a treat, all over your body and limbs. Foot creams tend to be very rich in their formula, so treat your toes and heels to some and pop some cotton socks on for the rest of the night as it soaks in. It's all about discovering what your skin suits and needs, and finding products that work the best for you; which is totally the fun part! Now get your favorite, freshly laundered P.Js on and get cozy.